You can add Mailfence to Apple Mail (MacOS) using SMTP and IMAP/POP. This feature is available in paid plans.
1. Open Apple Mail on your Mac. If you're opening Apple Mail for the first time, you'll be prompted to add an account. If you already have other accounts configured, proceed to the next step.
2. Go to Mail in the menu bar and select Add Account.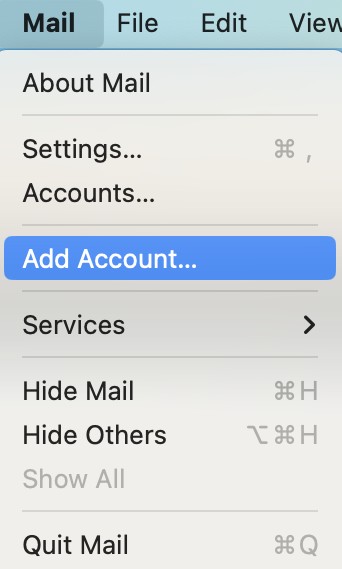 3. From the list of email providers, choose Other Mail Account and then click Continue.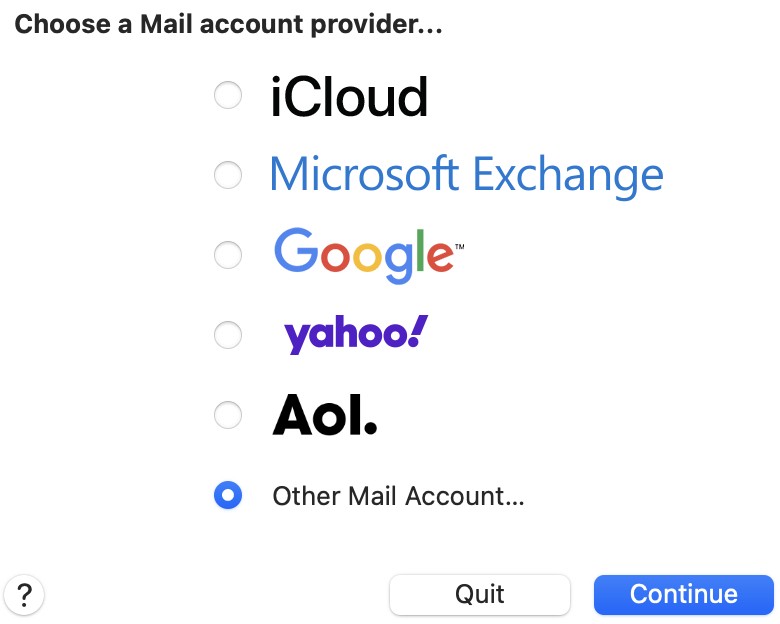 4. Enter your Mailfence account details: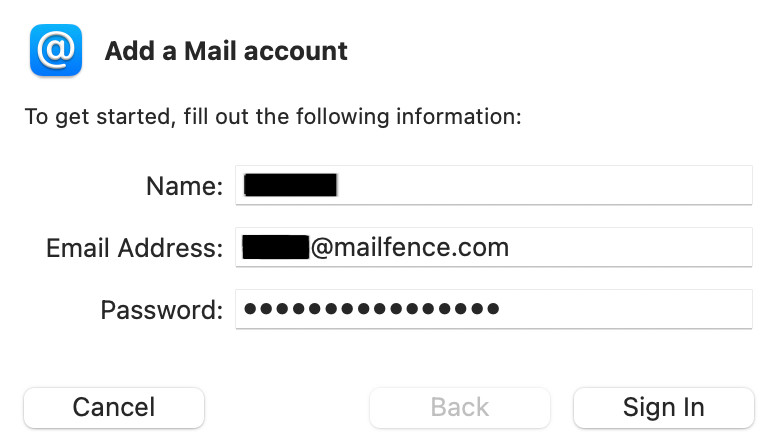 Full Name: Your display nameEmail Address: Your Mailfence account primary email addressPassword: Your Mailfence account password
5. Click on
'Sign In'
.
Apple Mail may not be able to detect the server settings automatically. In that case, you'll need to manually enter them and click on Sign In once again:
Account Type: Choose either IMAP or POP based on your preference.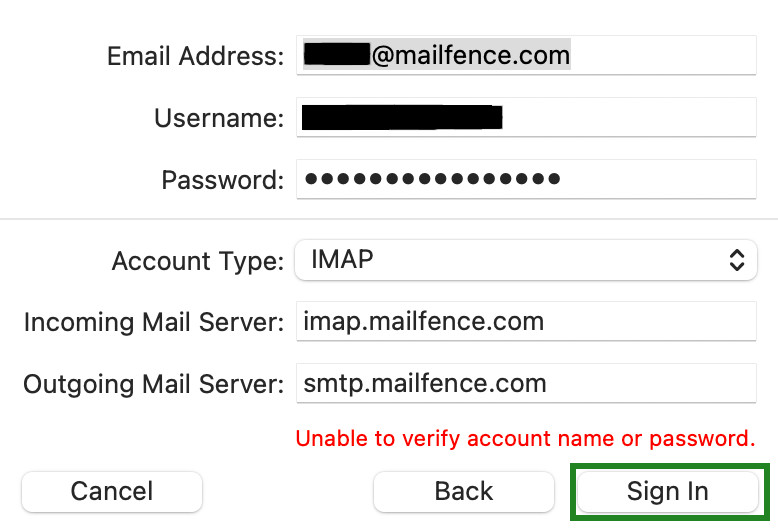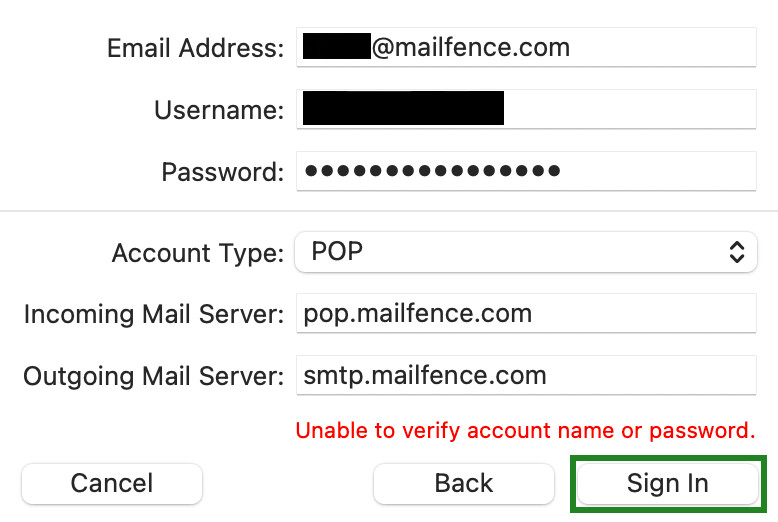 6. Click Done.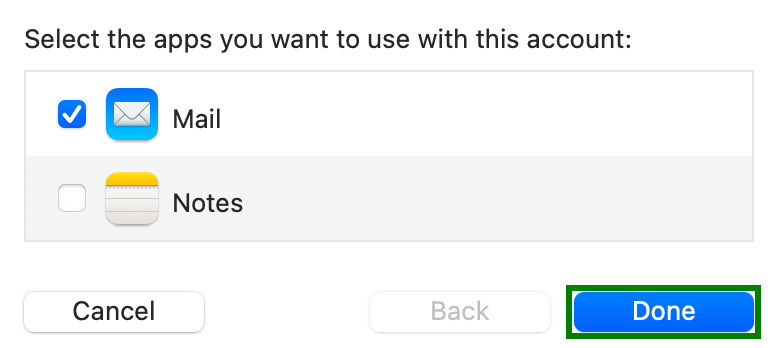 Besides adding Mailfence to Apple Mail, you can also sync Mailfence Contacts and Calendar events with Apple Contacts and Calendar using CardDAV and CalDAV respectively.