You can integrate your Mailfence account into Thunderbird using SMTP and IMAP/POP. This feature is available in paid plans.
1. Open your Thunderbird client and go to File -> New.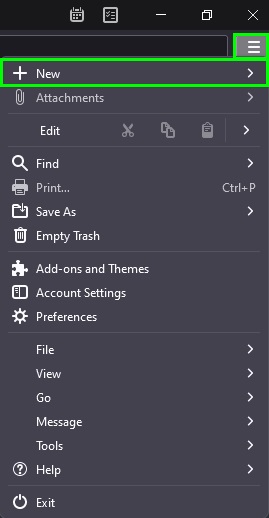 2. Click on Existing Mail Account.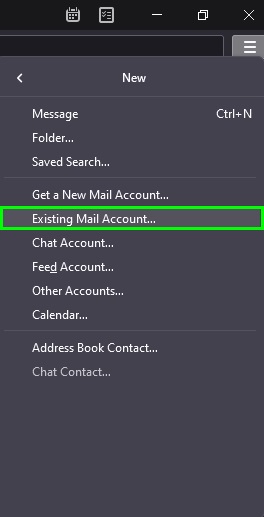 3. Enter your Mailfence account Display name, Email address and Password. Click on Done.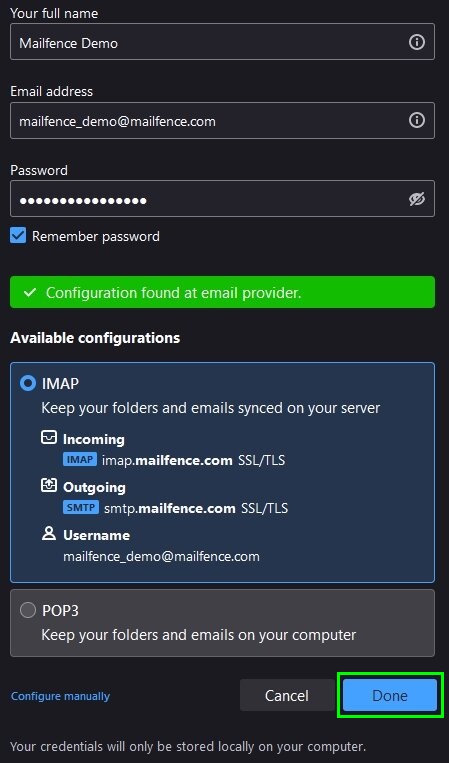 Configuration settings for SMTP, IMAP and POP for your Mailfence account can be found in your account Settings -> Account -> My connection settings.
You can also sync Mailfence Contacts and Calendar events with CardDAV and CalDAV or using Exchange ActiveSync. Mailfence Group member chat function can also be configured using XMPP.