Take the following steps to check your Mailfence account connections history. This can be useful if you noticed something odd in your account or just want to know why authentication failed on a specific service (e.g., Web, SMTP-IMAP/POP, EAS, etc).
Click on your Account display picture and click on Connections history: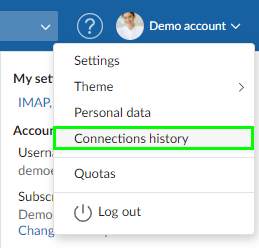 OR Click on Connections history in the right part: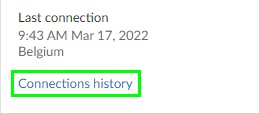 For better readability, entries are merged when following values are same:
IPv4 address
Device (client) name
Valid authentication status
Invalid authentication status (e.g. Wrong password, Service disabled)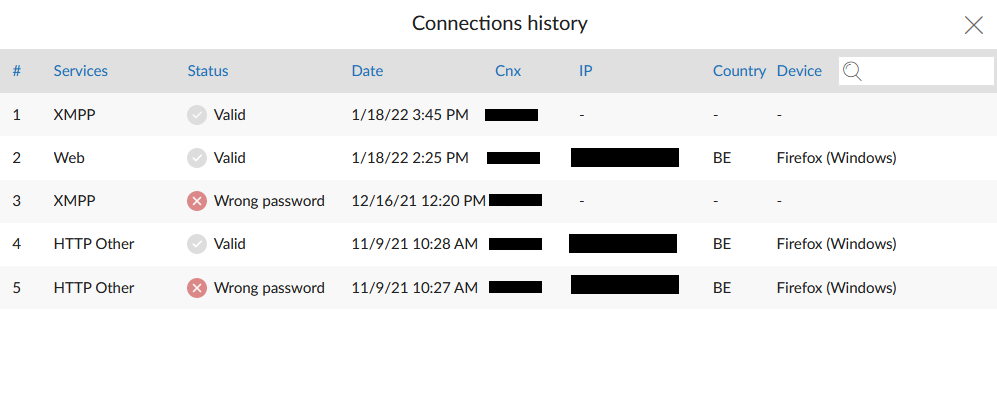 If you see a failed authentication (wrong password) from an IP address you don't know, be aware that someone attempted to authenticate to your account.
Successful authentications that you can not recognize could indicate that your account has been compromised. In such case, please check this blogpost.
Should you have any questions, please send us an email to support@mailfence.com (PGP key).