What is the Admin panel/console and how to use it? The admin console is an advanced feature of Mailfence available only to paying users. It allows you to create additional users and to manage them seamlessly.
This is an extremely convenient feature if you are a business owner or an individual who needs separate accounts for his/her family and wants to manage them in one place.
What can you do with the admin console
Access the Admin console
Go to Settings -> Administration -> Users.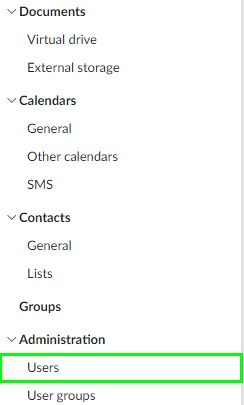 Create a user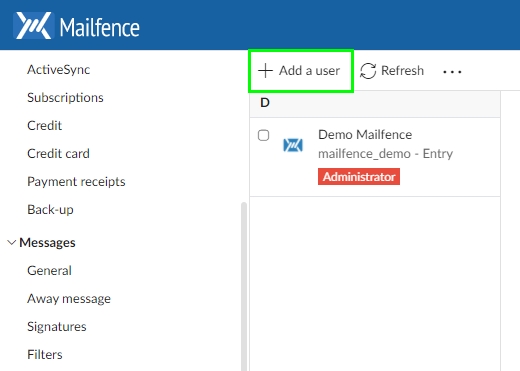 Go to Administration and click add User.
Fill in their details.
Finalize by clicking Create.
Do not forget to add a provision to your wallet before your attempt to add a user.
Add deposit to your master account (Administrator)
Click on the Link add "Provision".
Choose your payment, either credit/debit card or PayPal.
Finalize by clicking Provision now.
More information about the provision and the related credit of your admin console on "How to provision your admin panel wallet"
How to add aliases for the User & Administrator
Select the administrator or a user.
Click on Add Alias.
On the left side, fill in the email identifier, on the right side, set your domain.
Custom or default mailfence one. You can also edit aliases by clicking on the blue Edit button.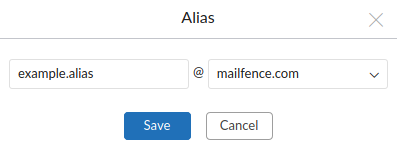 Edit Basic Settings for a User
Select a user.
Click on "New Password" to edit their password.
Click on "Disable Account" to suspend the user.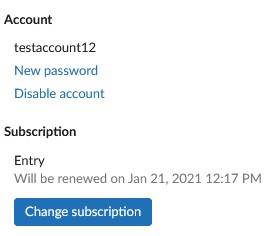 Edit the subscription for a user
Select a user.
Click on Change Subscription.
Select one of the Subscription plans and hit save.
If you choose to upgrade a user make sure you have credit in your wallet.
Add groups for the Administrator & User
Select a user or the administrator.
Select a group workspace or type a group workspace.
Finalize by clicking OK.

Do you have additional questions regarding the Admin console? Then email us at support[at]mailfence.com