Note: Before you import data into your Mailfence account, be sure to make a reliable backup of the data you want to import. This means you will avoid any possible data loss.
For importing messages (in .eml format):
1. Go to Messages:

2. More (…) -> Import: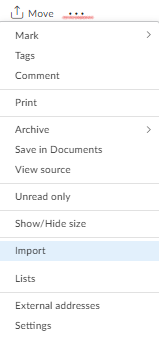 3. Click on Import: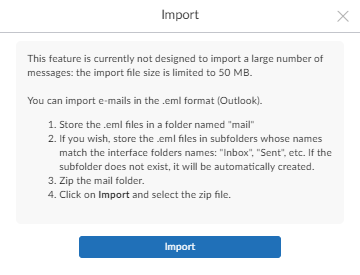 If import data contains folder(s), then put them all under one root folder 'mail' and then zip (compress) that folder. Then use that zip file to import.
This function is not designed to handle large import files. Please use IMAP client to import large number of messages.
1. Documents

2. New: Down arrow -> Upload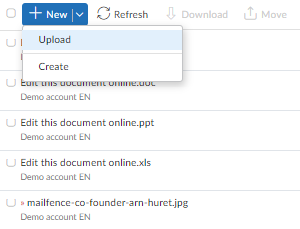 To import calendar events
1. Go to Calendar

2. More(…) -> Import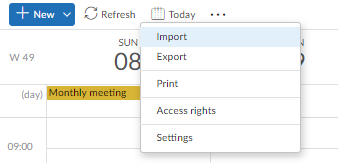 3. Choosing from where you want to import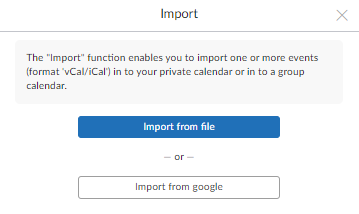 1. Click on contact

2. More (…) -> Import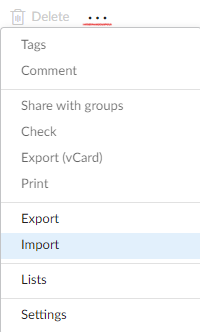 3. Import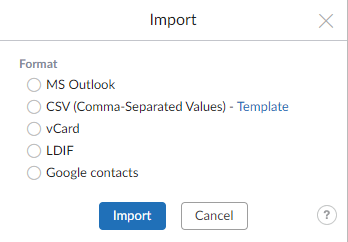 You can also import your OpenPGP keypair(s)/other public keys into Mailfence. For more information, please check this article.
We also have specific guidelines for importing data from other email accounts/services. Please check the following blog posts: