If you are running out of existing TFA backup codes. How to regenerate them?
Go to your account Settings -> Account.
Click on Security.
Under Two-factor authentication section, click on Generate backup codes.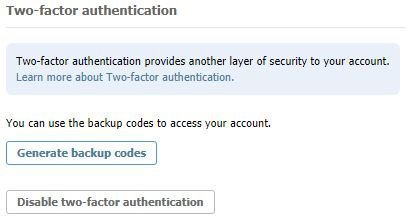 Note:
Please be notified that each time you generate backup codes, it will invalidate the old ones.
A notification email will be sent every time you use a backup code.
In case you have lost your backup codes, send an email with your account username to our support.
If you are facing an invalid TFA code error then check this KB article.