Mailfence allows you to send SMSs or Faxes. The Mailfence SMSs are used to obtain reminders, notifications or even to send text messages to friends or colleagues. In order to benefit of this function you need to have a paying subscription or add credit to your wallet according to our SMS and fax prices, by following these steps:
1. Settings: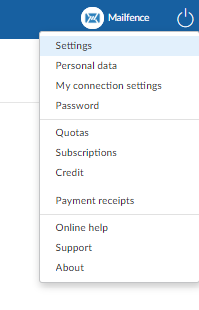 2. Account -> Credit: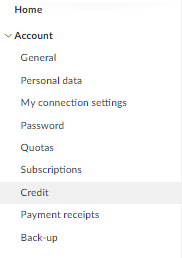 3. Add provision: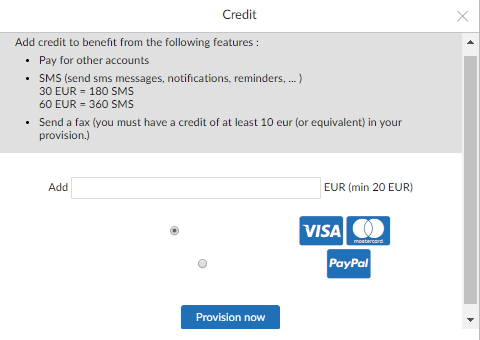 SMS: Entry plan gives you 10 SMS/month, whereas the Pro plan gives 50 SMS/month. It is possible to send more SMSs per month by buying additional credit (Settings -> Account -> Credit).
SMS tariffication:
30 EUR = 180 SMS
60 EUR = 360 SMS
FAX: The price of the fax varies according to the country of destination and the duration of the transmission. The exact price per fax is sent by email (to the sender) after transmission occurs.
In order to be able to send a fax, you must have a credit of at least 10 EUR (or equivalent) in your wallet.