You can use eM Client to synchronize your Mailfence contacts and calendar events using CardDAV and CalDAV protocols respectively.
To synchronize your mailbox, please use SMTP-IMAP or POP protocol instead.
1. Go to Menu -> Accounts.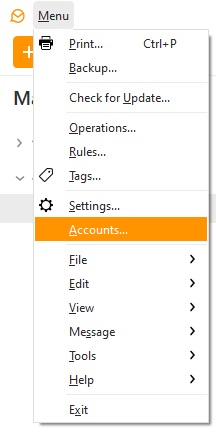 2. Click on Add account.

3. Select Calendars-> CalDAV and click on Next.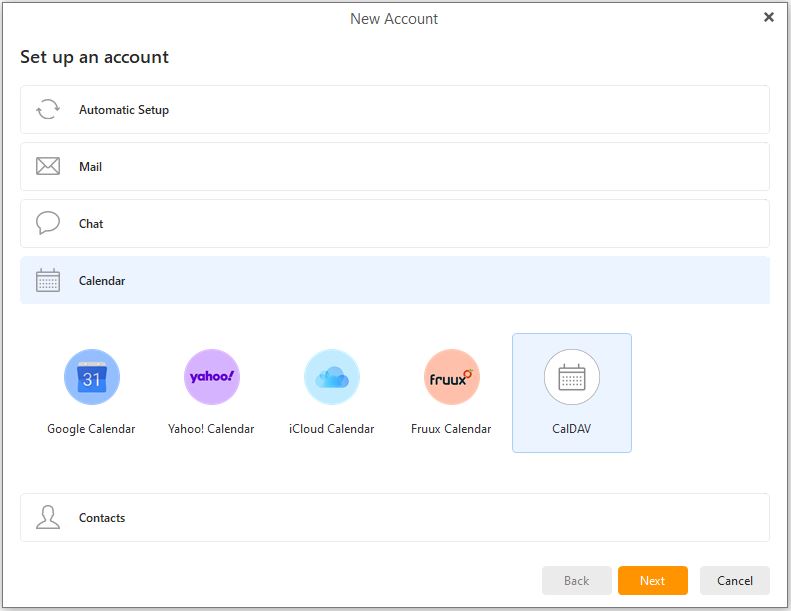 4. Enter the CalDAV configuration URL in Account address field, enter your Username and Password, and click on Next.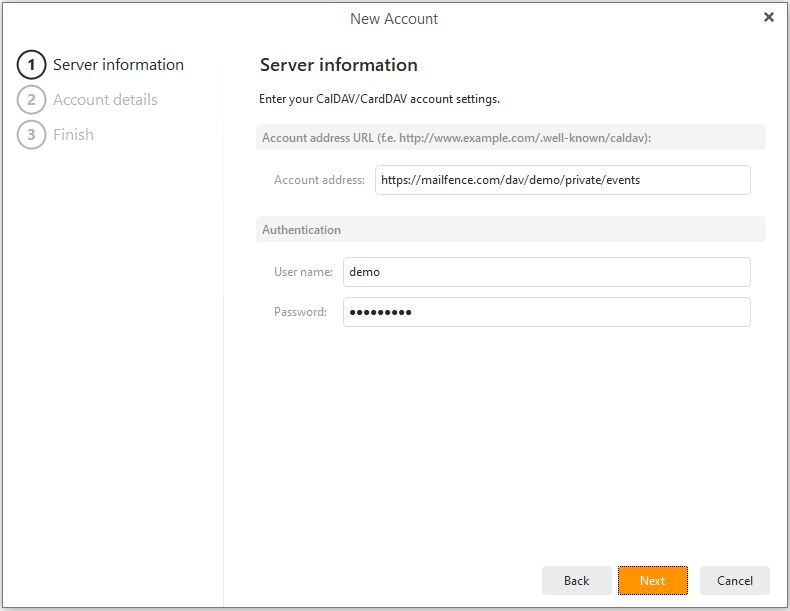 5. Enter your Account name (that will be displayed in eM Client) and click on Next.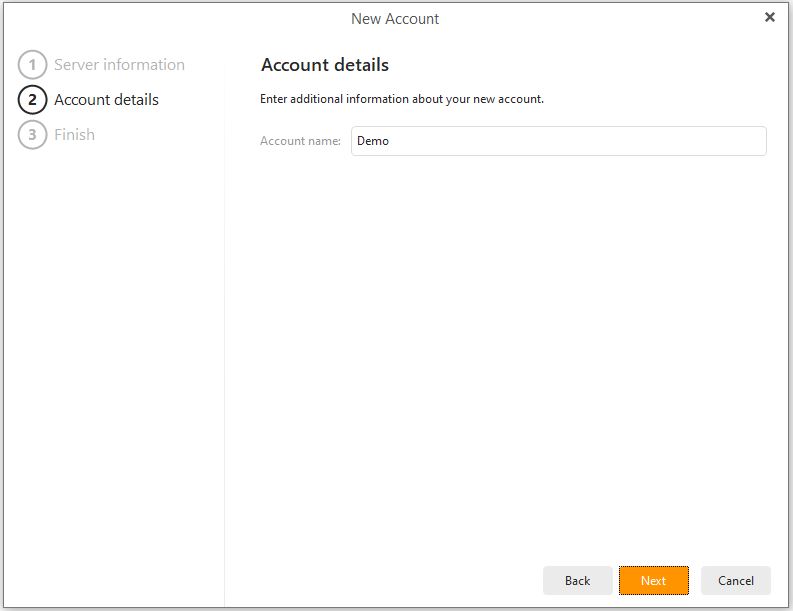 6. Click on Finish.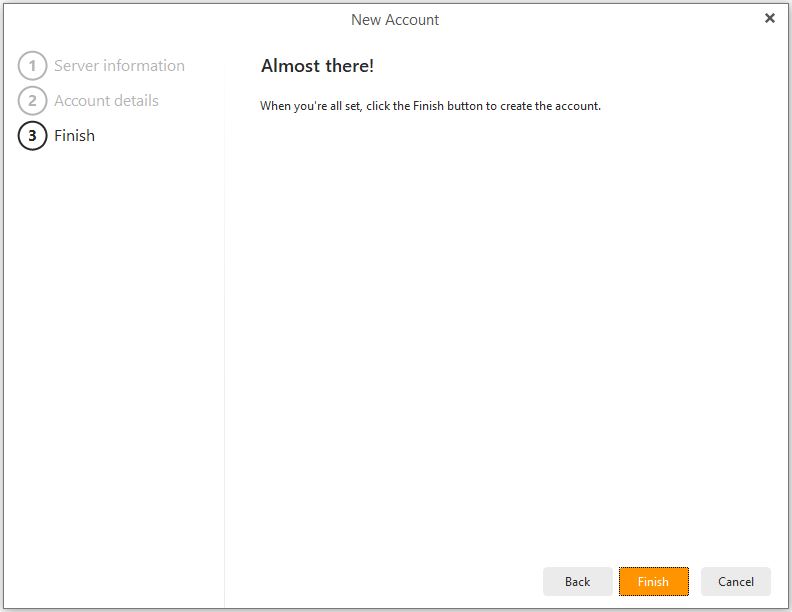 7. Click on Save & Close.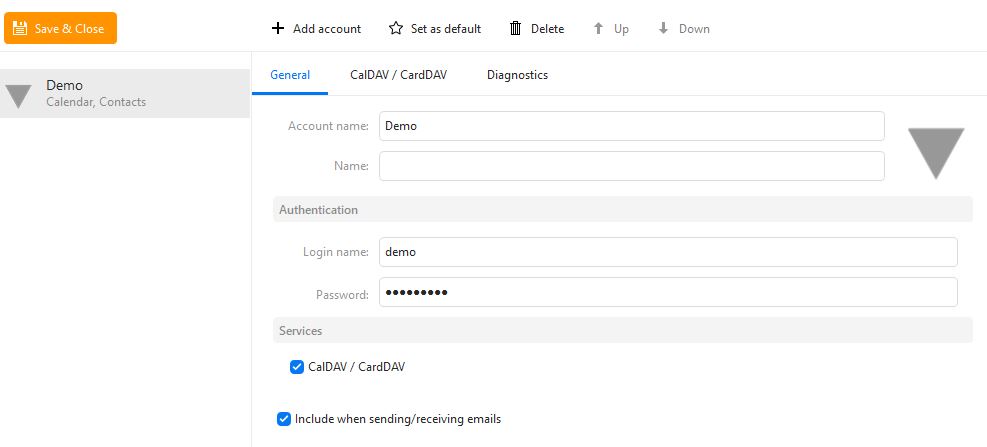 Configuration settings for CardDAV and CalDAV for your Mailfence account can be found in your account Settings -> Account -> My connection settings.
eM Client documentation can be found here.
If you still face issues in connecting your Mailfence account with eM Client using CardDAV and CalDAV, then send us an email to support@mailfence.com (PGP key).