Thunderbird version 78 and onwards now supports OpenPGP. Following are the steps that you can take to import your Thunderbird OpenPGP public key:
Before you continue, make sure that you have configured your Mailfence account in Thunderbird, and have exported OpenPGP public key from Mailfence web-interface.
1. Open Thunderbird and select your account. Then click on End-to-end encryption.

2. Click on OpenPGP Key Manager.
3. You can use following ways to import OpenPGP public key.
Go to File and click on Import Public Keys(s) From File. Then select the OpenPGP public key file from your device.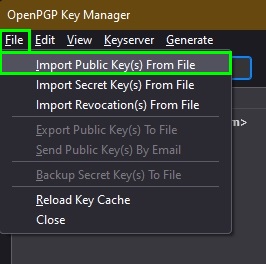 Go to Keyserver and click on Discover Keys Online.


4. Confirm the validity of OpenPGP public key to be imported by checking the fingerprint and click on OK.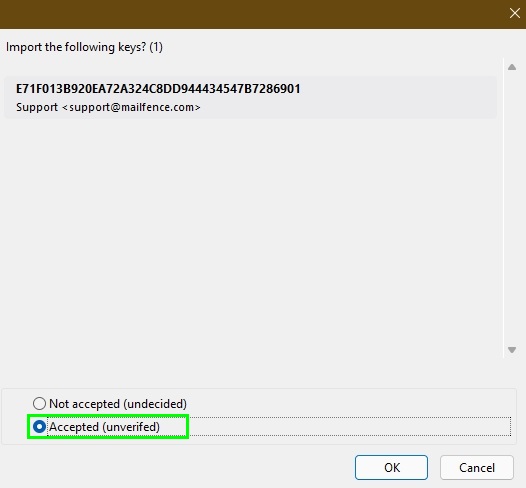 5. The OpenPGP public key is now imported and can be used to send encrypted emails and verify digital signatures from that respective contact.
For more info., check this Thunderbird OpenPGP how-to page.
If something is unclear please email us at support[at]mailfence.com