1. Go to Settings -> Messages -> Encryption.

2. Click on your Personal key for which you would like to change the passphrase of.
3. Click on Change your passphrase.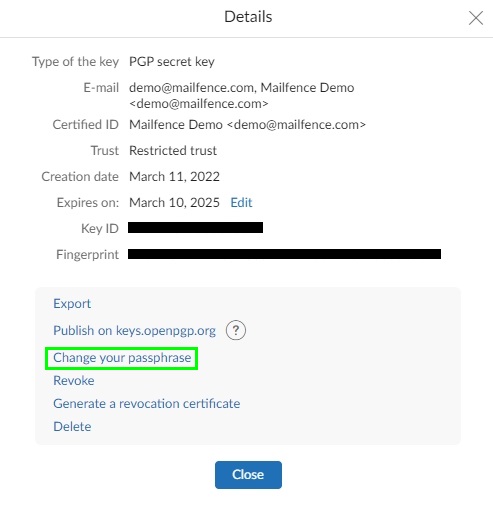 4. Enter your current passphrase for that OpenPGP keypair and click on OK.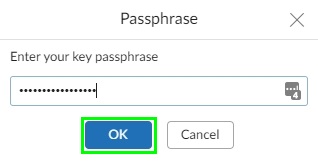 5. Enter your new Passphrase and confirm it by typing it again.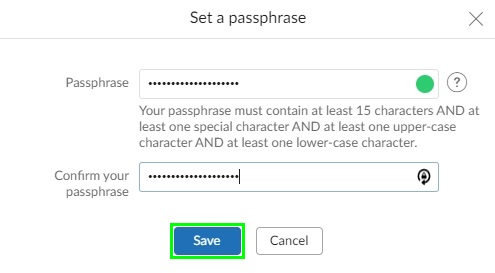 6. Click on Save.
Note: Your OpenPGP key pair passphrase cannot be changed without providing the existing one. In case if you lose your OpenPGP key pair passphrase, then you will not be able to re-set it.