An alias address is simply another email address pointing to your Mailfence account. If you would like to use it in a local email client, then you will have to configure your Mailfence account in that local email client using your primary Mailfence account address or username (and not the alias address).
Then, you will have to declare your Mailfence alias address(es) using the respective option in your local email client.
E.g., In Thunderbird, use 'Identities' (https://support.mozilla.org/en-US/kb/configuring-email-aliases).
Feel free to refer to the documentation/support article of the email client that you prefer to use.
Note: All alias address(es) must be added/managed from your Mailfence web-interface first by following steps below. Never add an alias address using your local email client, as it will not be recognized as a valid sender address, and thus will be refused.
1. Settings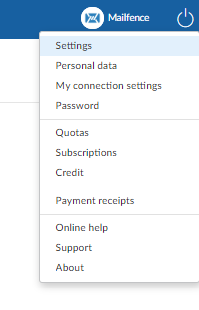 2. Messages -> Aliases