Mailfence allows you to send SMSs. This feature can be used in different contexts, such as event reminders, new email notification, or even to send text messages to friends or colleagues. There are actually plenty of reasons to send SMSs from your Mailfence account.
In order to use a mobile number in Mailfence, you need to add credit to your wallet. If you have a paying subscription, your plan already includes a monthly quota of SMSs. You can always add credit to your wallet if you need to send more SMSs.
Follow our instructions to add credit to your wallet and learn about our pricing.
You can register a mobile number in your Mailfence account by following these steps:
1. Settings: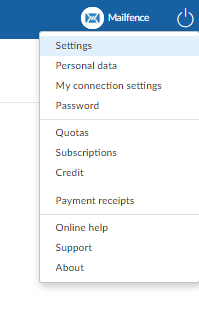 2. Account ->Personal Data: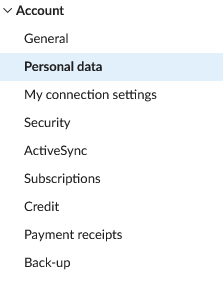 Click on edit and add a mobile number. Save your modifications. You can always come back later and change it if needed.
Note: you can add a phone number by going to Settings > Calendars > SMS, but you can only edit it following the previous steps.